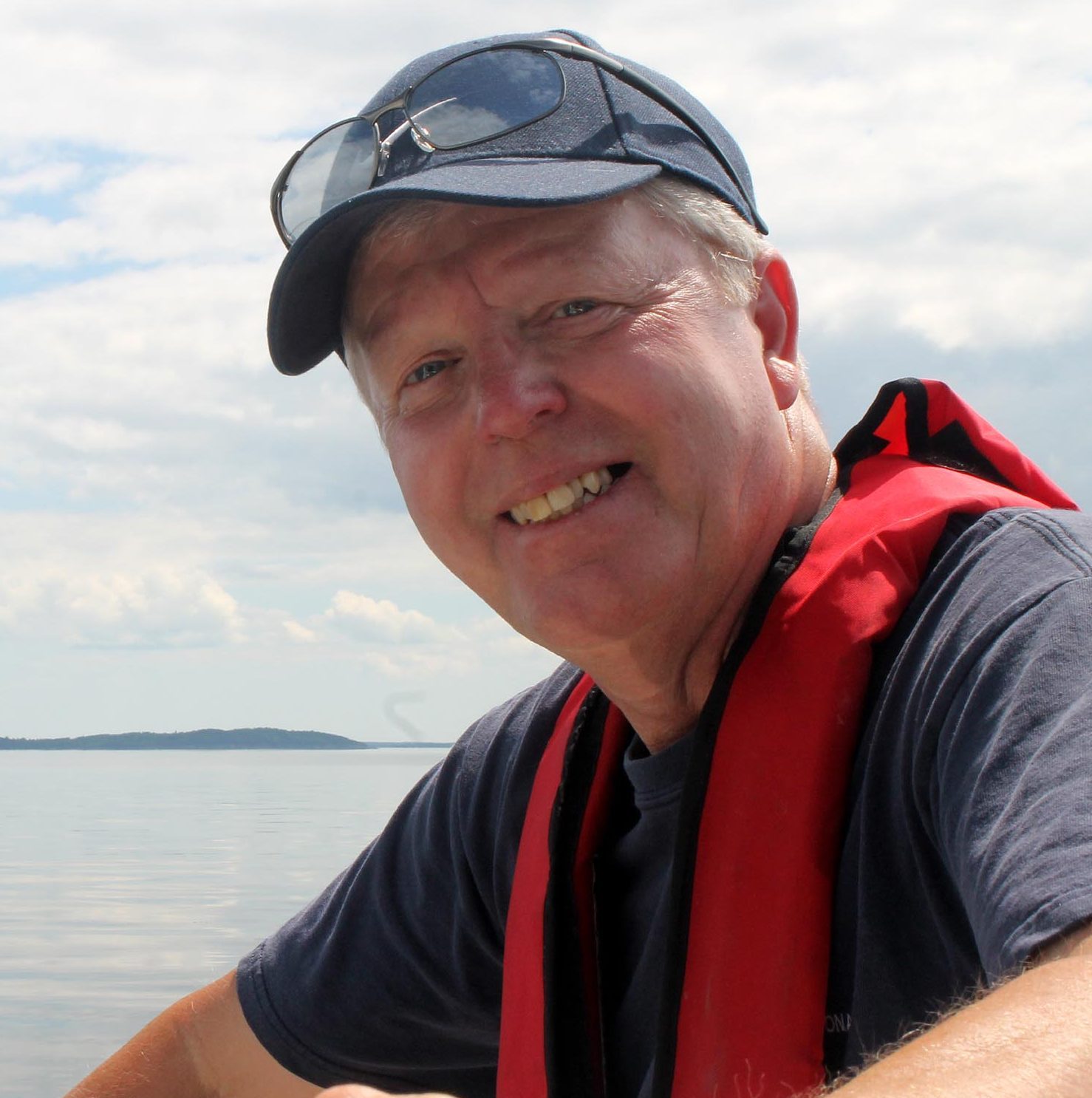 R.H. (Bob) Sweeney
Senior Project Manager/CEO
A 1972 graduate of Ontario's Algonquin College, Bob's early career in land surveying in Ontario, Labrador, and New Brunswick eventually led to a position with Crown Lands and Coastal Resource Management, Government of New Brunswick. In 1996, Bob transitioned to a Senior Management position with Cooke Aquaculture Inc., a leading global salmon farming operation. In 2002, Bob started his own business, Sweeney International Marine Corp. (SIMCorp), providing marine baseline habitat surveys and environmental monitoring for the salmon-farming sector throughout Atlantic Canada. After 20 years of being in business, Bob and his team at SIMCorp are considered to be among the leading experts in marine environmental assessments, monitoring, and management for the finfish aquaculture sector in Atlantic Canada.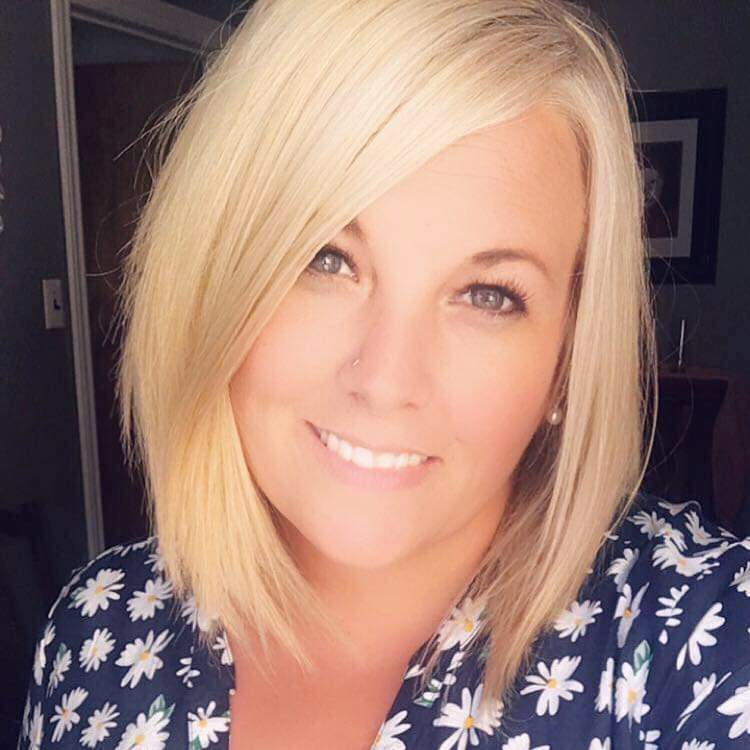 Amanda Dinsmore
Chief Administrative Officer
Amanda joined the SIMCorp Project Management team in 2004 after working as the Office Manager for the Aquaculture Association of New Brunswick in St. George. She is now the Chief Administrative Officer for SIMCorp. Competent in project management, her skills, along with her familiarity of and strong understanding of the aquaculture industry, serve SIMCorp well. She has a good understanding of application processes and regulations within the provinces of New Brunswick, Nova Scotia, and Newfoundland.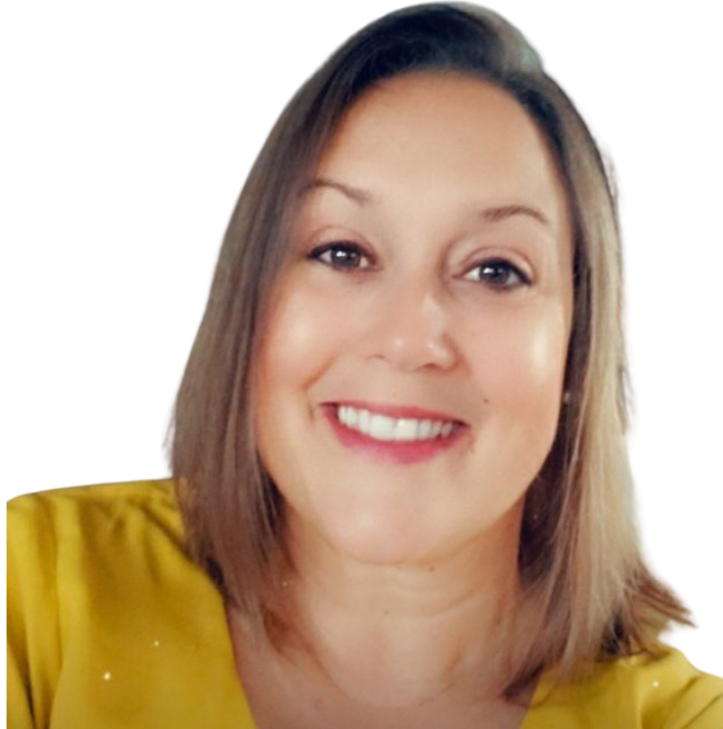 Tina Young
Accounts Manager
With an education in legal administration and a working background in general accounting, Tina moved into the aquaculture sector when she took a position as an accounting clerk with a New Brunswick salmon farming company. Tina has now accrued 16 years experience in general accounting and management. She joined our SIMCorp team in 2011 and is now our Accounts Manager and is responsible for the general office duties, daily financials, and payroll of the company.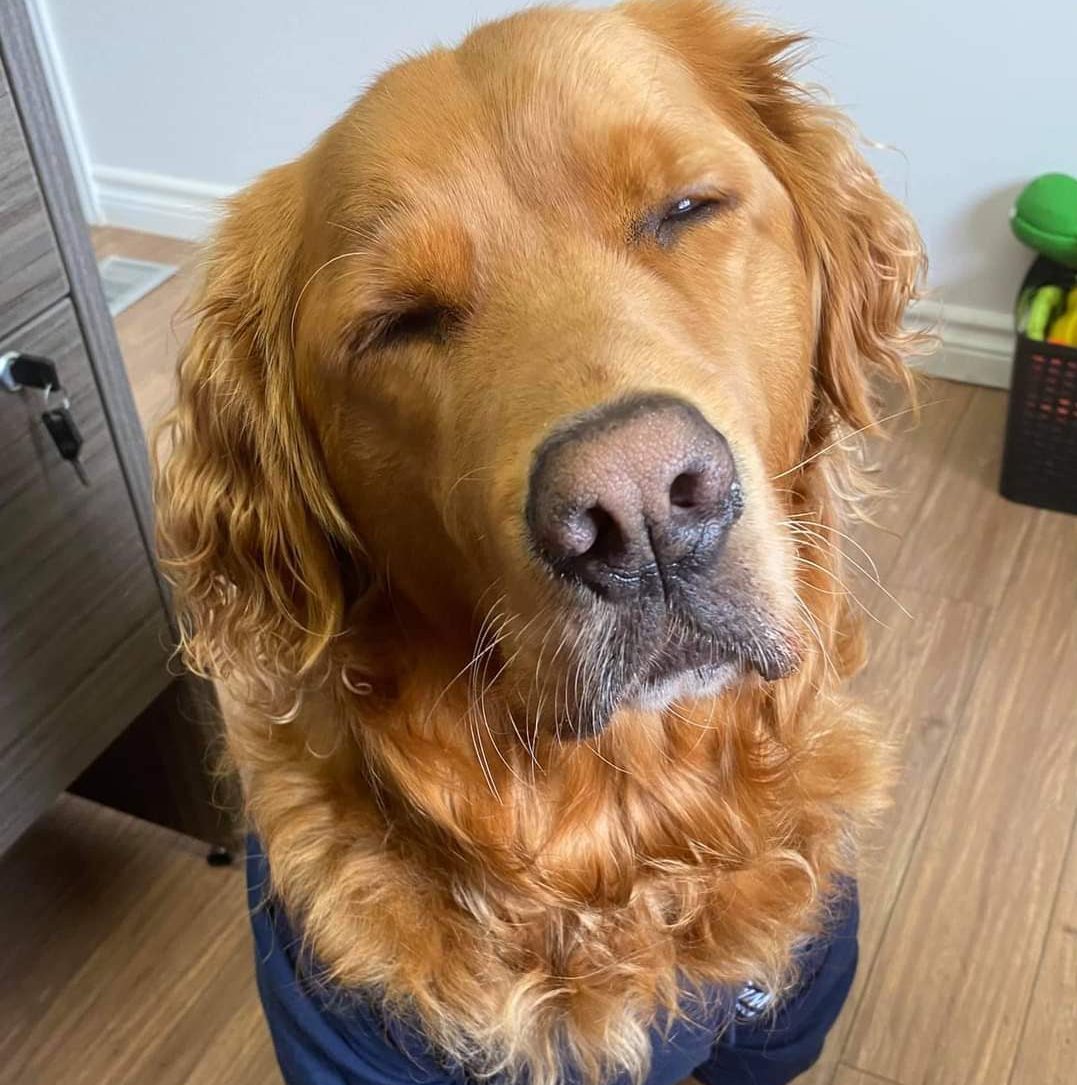 Kingsley
Mascot/Office Security
Kingsley has been with SIMCorp for 4 human years (28 dog years) and enjoys going to the office daily. He has yet to miss a day of work in fear of someone else getting his daily timbit.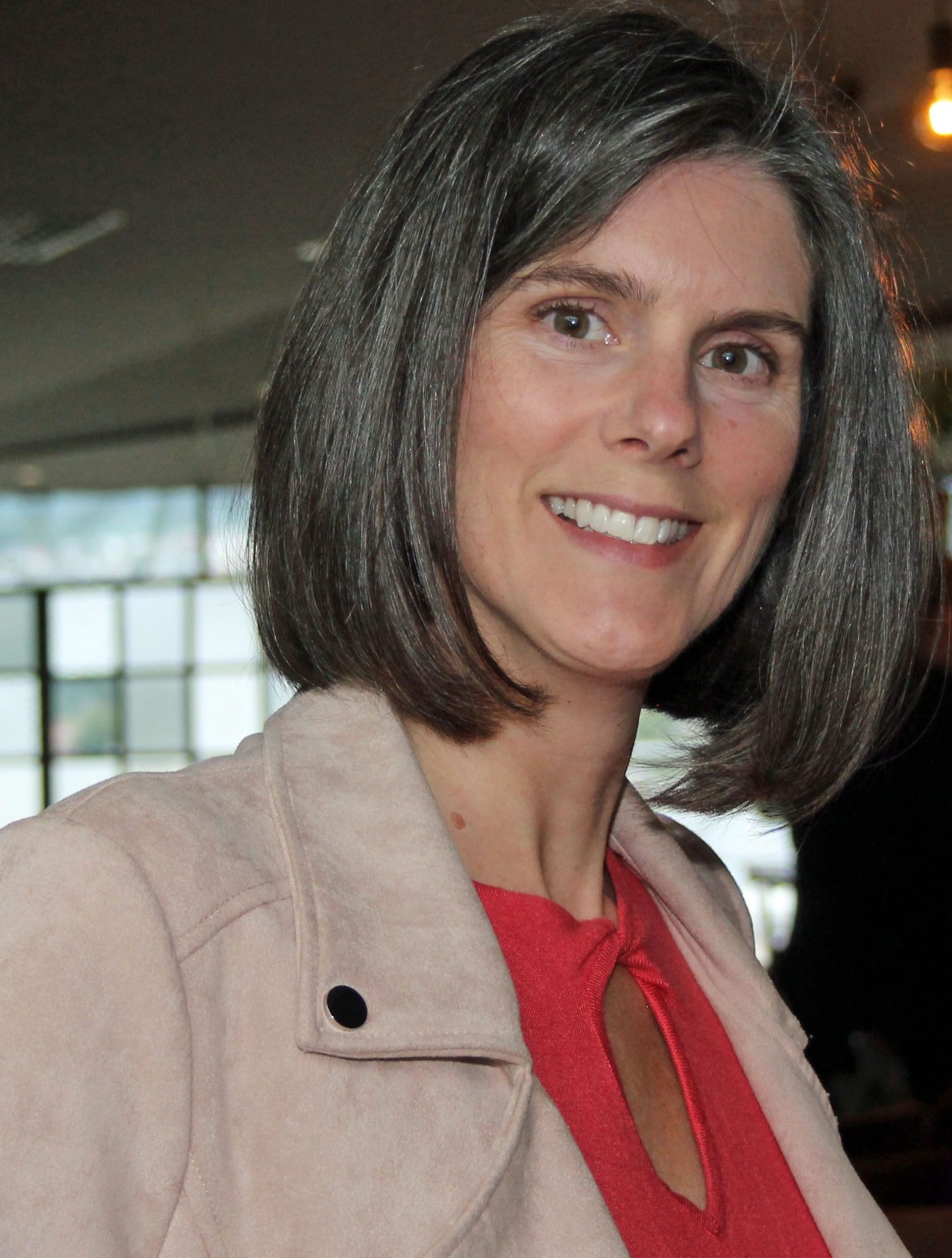 Tara Daggett
Senior Marine Environmental Biologist, Atlantic Region
Tara graduated from Dalhousie University with a BSc, advanced major in marine biology and from the University of New Brunswick, Saint John with a MSc in biology. She joined SIMCorp in 2003 and is now the Senior Marine Environmental Biologist for all SIMCorp's operations. With more than twenty years' experience in aquaculture, research, project management, environmental assessments and monitoring, and technical writing, she serves as a valuable repository of experience and information related to benthic surveys and environmental assessments of aquaculture sites. In addition, she runs computer simulations of organic deposition around aquaculture sites with the use of modelling software.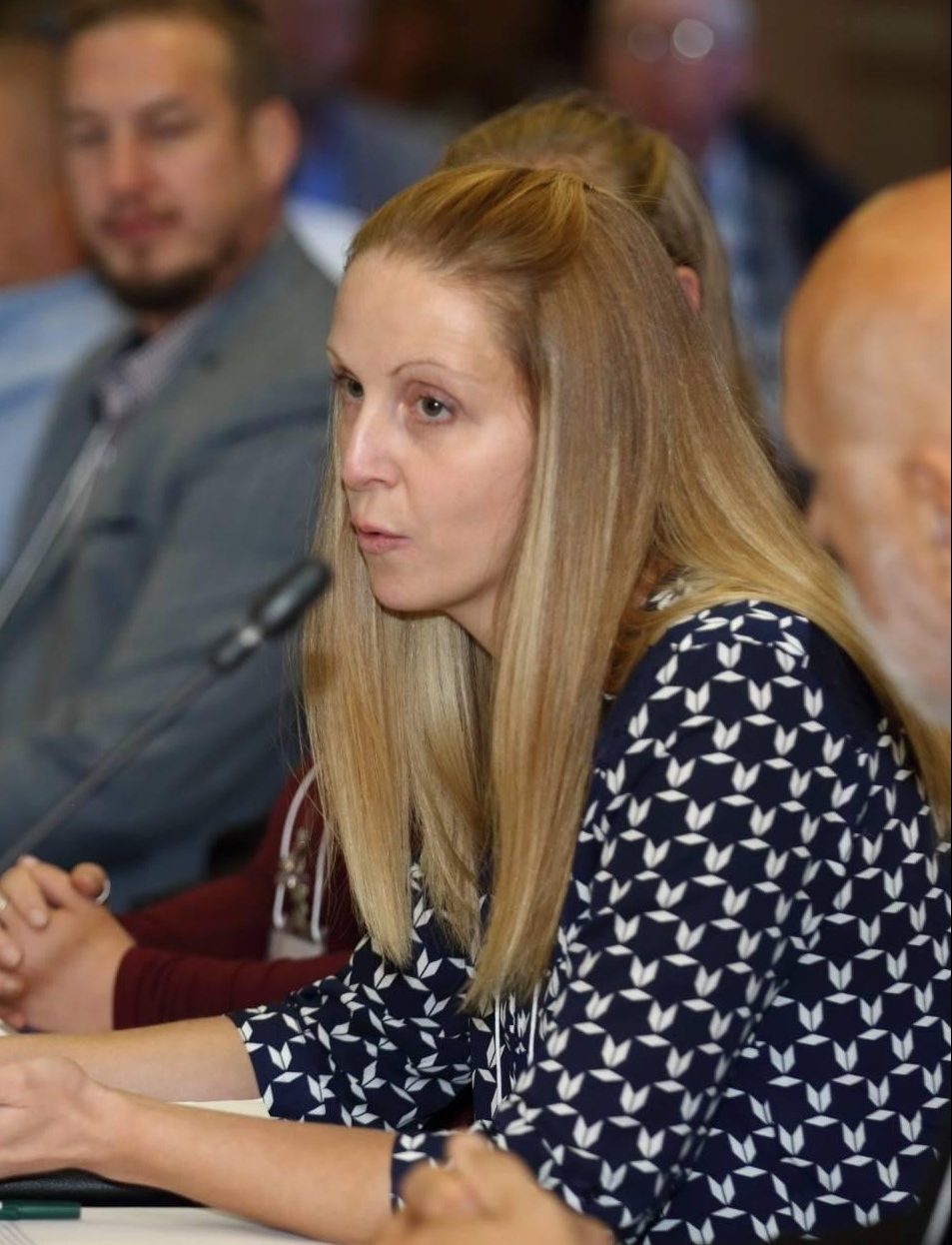 Allison Kendall
Senior Marine Environmental Biologist, NL
Allison is a graduate from the Marine Institute of Memorial University with an advanced diploma in sustainable aquaculture and she has completed a Master of Technology Management (Aquaculture) program, furthering her skills in the management and aquaculture fields. Allison joined SIMCorp in 2007, first as a field biologist in the New Brunswick office. Soon after, she moved back to her home province to establish the SIMCorp office in Newfoundland. Allison is responsible for coordinating and conducting our Newfoundland projects regarding environmental assessments, environmental monitoring, aquaculture site applications, as well as preparing and submitting reports for clients and government regulatory agencies.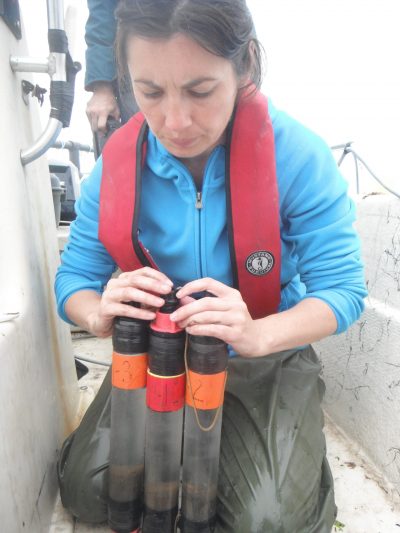 Amanda Smith
Marine Environmental Biologist
Amanda received a BSc (Honours) in Biology from Dalhousie University with a focus on genetics. She began her working career at the Atlantic Reference Centre of the Huntsman Marine Science Centre in St. Andrews, New Brunswick before moving into the education department of the Atlantic Salmon Federation where she educated the public on the preservation of the species through environmental stewardship. Amanda joined SIMCorp in 2009 and continues to work out of our New Brunswick office on environmental assessments, environmental monitoring, and aquaculture site applications.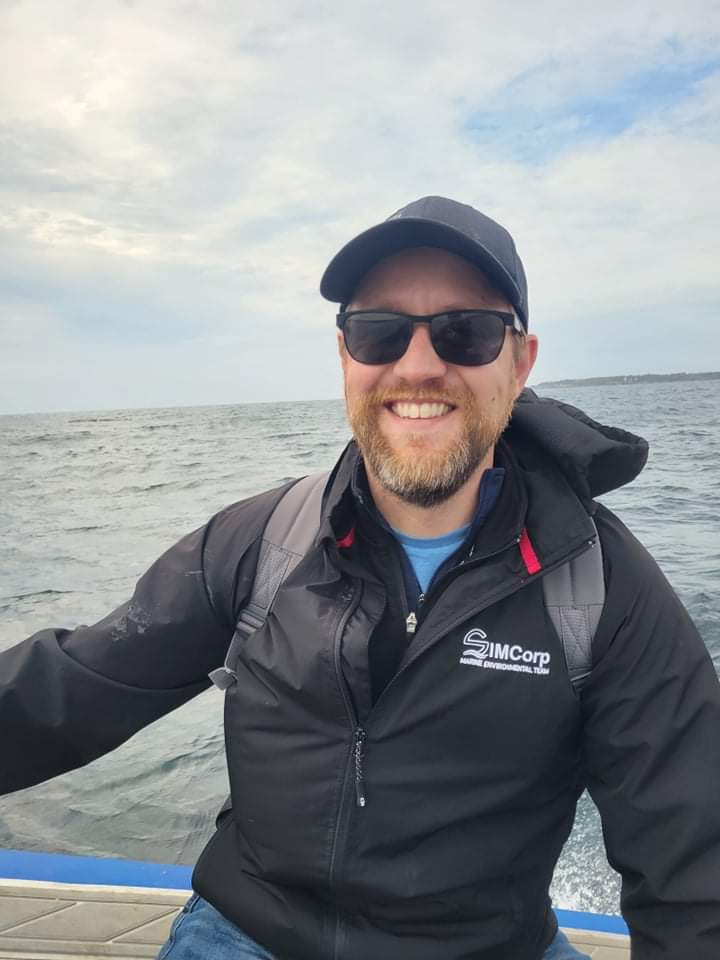 Shaun Allain
Senior Marine Environmental Biologist, NS
Shaun graduated from Mount Allison University with a BSc, majoring in biology and minoring in geography and environmental science. Shortly after graduation, he began working in the marine sector and has since acquired extensive environmental project management and field experience in the fisheries, aquaculture, and marine renewable-energy industries. Shaun originally joined SIMCorp in 2016 and eventually moved into the leadership role of coordinating and conducting our Nova Scotia projects. After a short break to explore other fields, he rejoined the SIMCorp team in 2023 and resumes leadership in Nova Scotia, taking on a company-wide, senior, project-management role.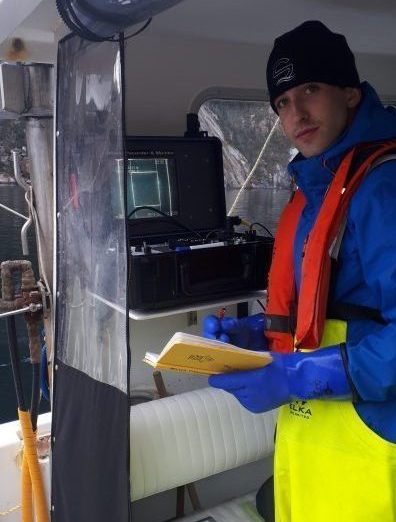 Mitch O'Donnell
Marine Environmental Biologist
Mitch graduated from Mount Allison University with a BSc in biology, minoring in geography. He began his career in biology working in salmon conservation as a field technician. He joined SIMCorp in 2021 and is based out of our New Brunswick office but is active as a field biologist, conducting site visits and environmental monitoring, in New Brunswick, Nova Scotia, and Newfoundland.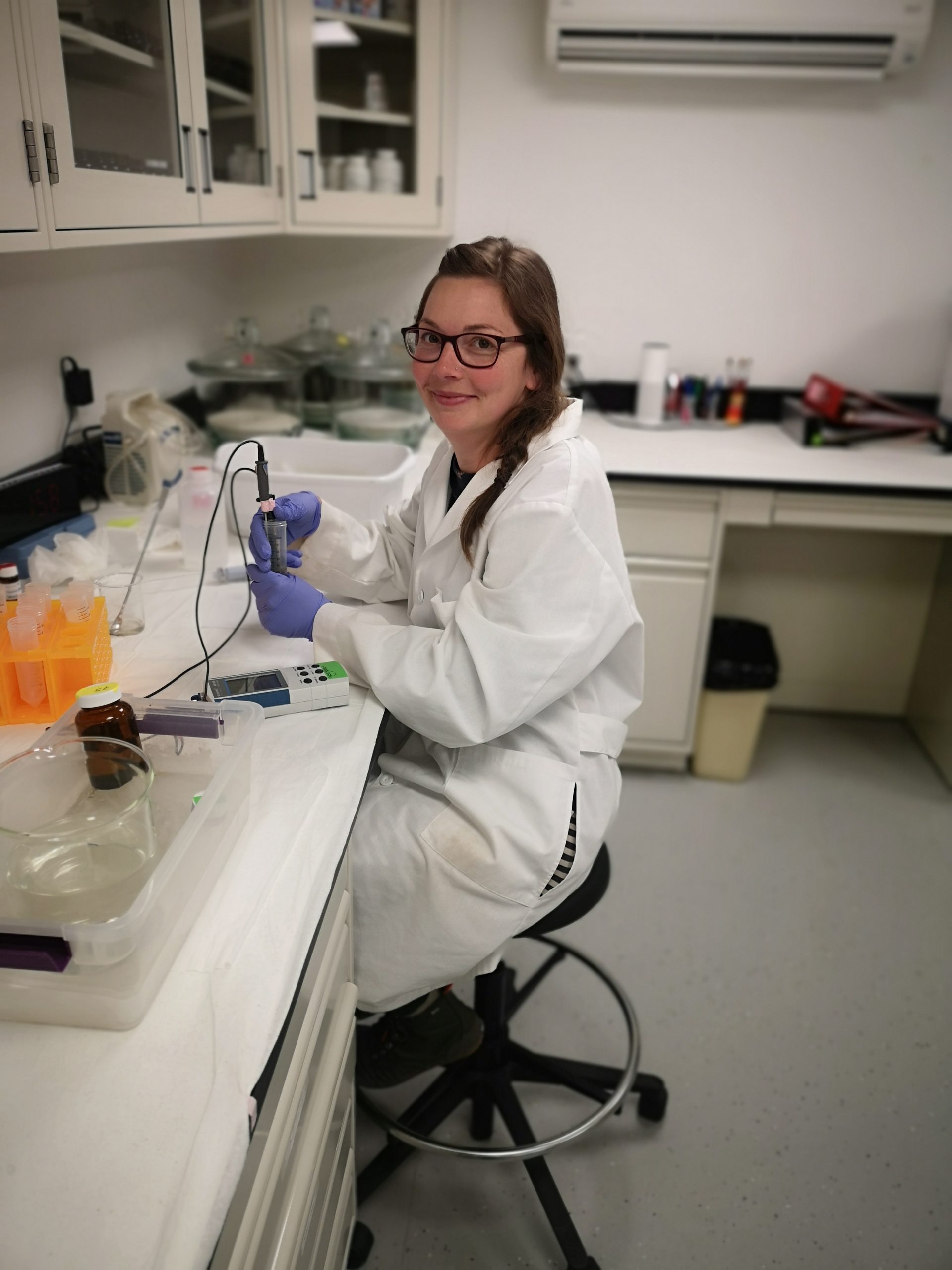 Frauke Nijhof
Laboratory Supervisor
Frauke graduated with first class honours from the University of New Brunswick with a BSc in biology. Her honors project led to a research-assistant position studying sea lice on Atlantic salmon. She then took a position as a Taxonomic Technician with the Huntsman Marine Science Centre in St. Andrews, New Brunswick. She joined our team in 2021 as a Lab Technician and brings five years of professional lab experience with her, including following Good Laboratory Practice protocols.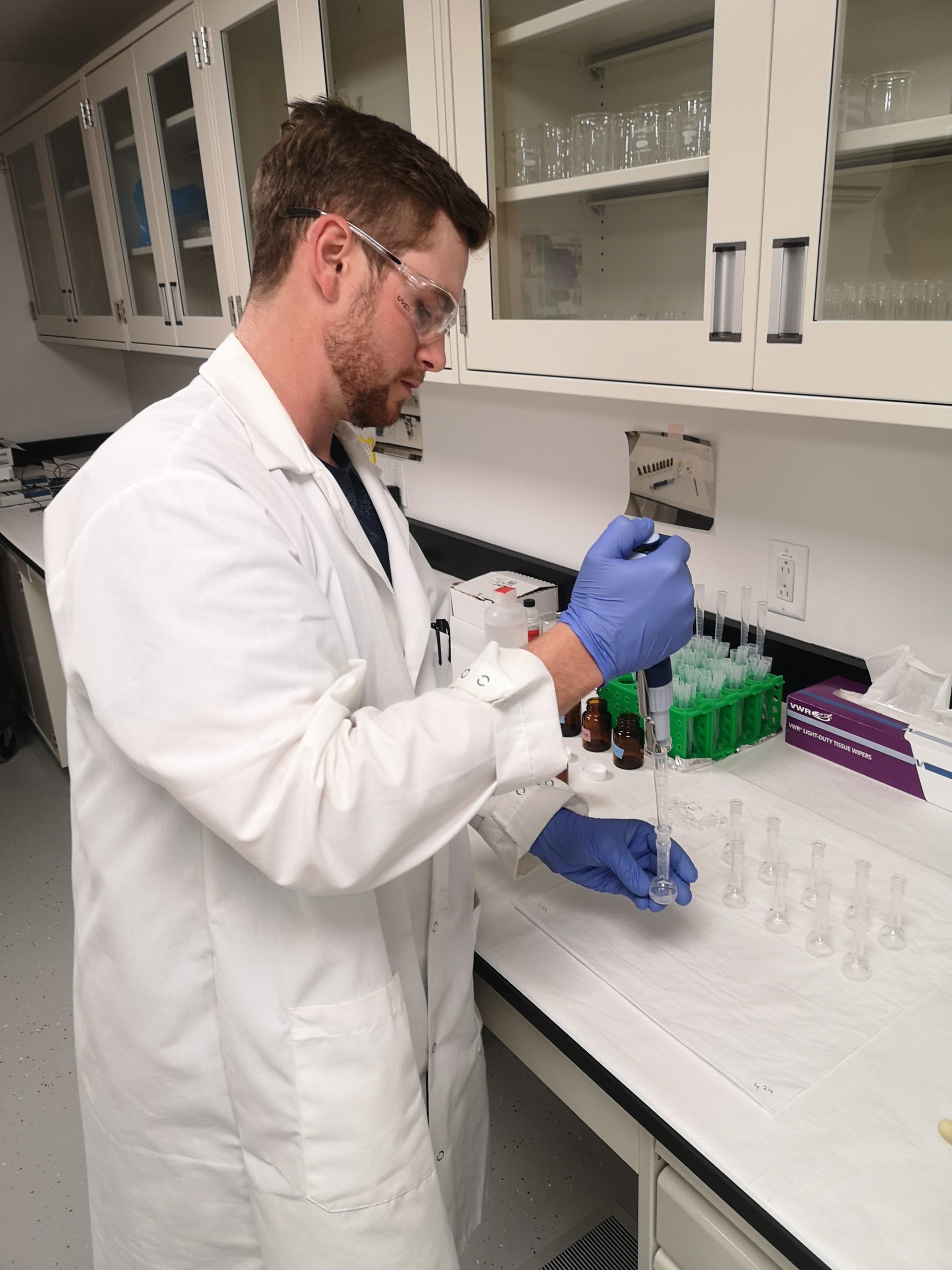 Rogan Leach
Senior Laboratory Technician
After completing three years of a BSc at the University of New Brunswick with a major in biology and ocean conservation, Rogan graduated from the Marine Institute at Memorial University where he received his Diploma of Technology - Marine Environmental. Rogan joined the SIMCorp team as a Lab Technician in 2021 and currently works out of the SIMCorp Environmental Sciences Lab in St. Stephen, New Brunswick, but he can also be found in the field, assisting with environmental monitoring.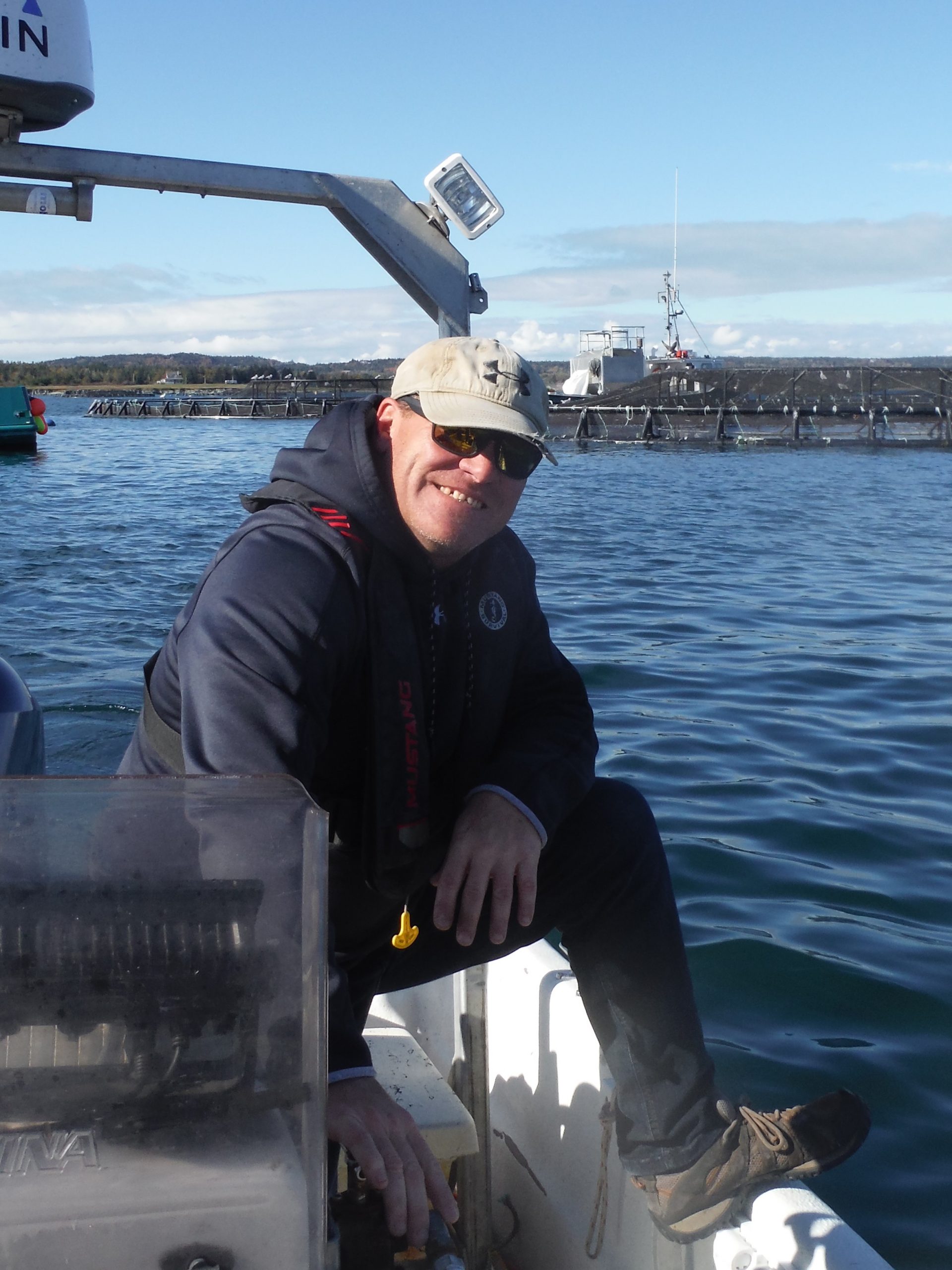 Chris Blackier
Vessel Operator & Field Technician
Chris has been involved in the aquaculture industry for over thirty years. From mending nets on land to servicing sites underwater, Chris is familiar with marine farms from all angles. While Chris joined the SIMCorp team fulltime in 2018, he has worked closely with SIMCorp for almost 20 years, first as a diver during benthic surveys and now as a vessel operator and field technician for our New Brunswick and Nova Scotia field crews. He is certified with pleasure craft operator card, small vessel operator proficiency, and oxygen therapy.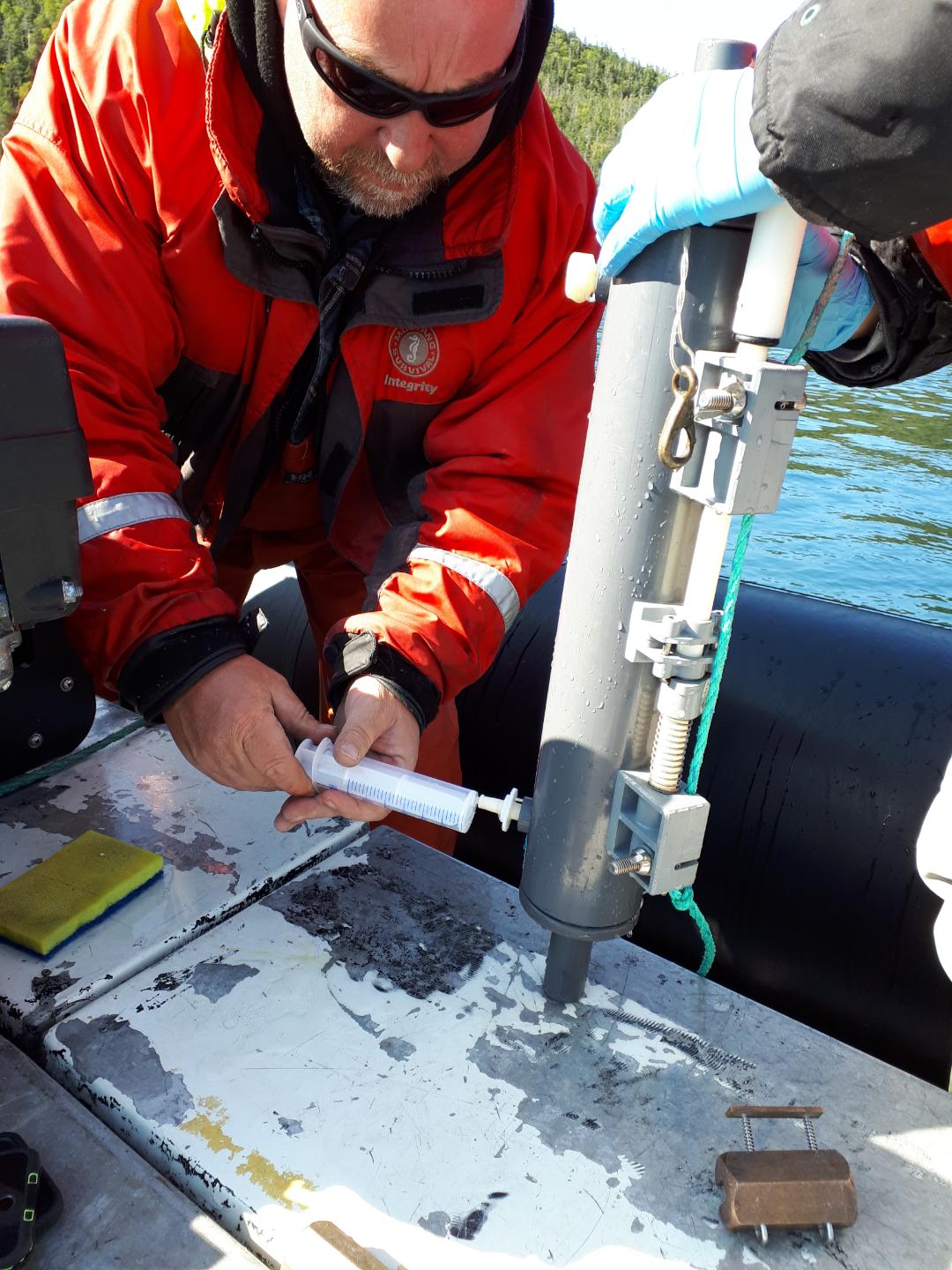 Ivan Roberts
Senior Field Technician & Vessel Operator
Ivan joined the SIMCorp team in Newfoundland in 2009 as a Senior Field Technician and vessel operator. He holds a Technical Certificate in Aquaculture from Memorial University and is certified as a radio operator and small vessel operator. Ivan conducts site visits and deploys scientific equipment for environmental monitoring around aquaculture sites across the South Coast of Newfoundland. His knowledge of the waters and local conditions of the South Coast make him a valued member of the SIMCorp team.